Three Labour police and crime commissioners elected in Wales
FOUR police and crime commissioners have been elected in Wales. The results have been announced after the Police and Crime Commissioner elections took place on Thursday.
Labour now has three of four of Wales' police and crime commissioners (PCCs) after Andy Dunbobbin secured a gain for the party in north Wales.
The other three PCCs were re-elected and between them all, they decide how £760m of Wales' police budget is spent.
The voting system used means unless a candidate gets more than 50% of votes in the first round of counting, all but the top two candidates are eliminated from the election – and secondary votes on the ballot paper are then counted.
PCCs are elected representatives who work to ensure police forces in England and Wales are running effectively.
They replaced police authorities in 2012 and were intended to bring a public voice to policing.
The UK government insists PCCs are not there to run local police forces but to hold them to account and respond to the needs of the public.
The roundup for each police force area is as follows:
South Wales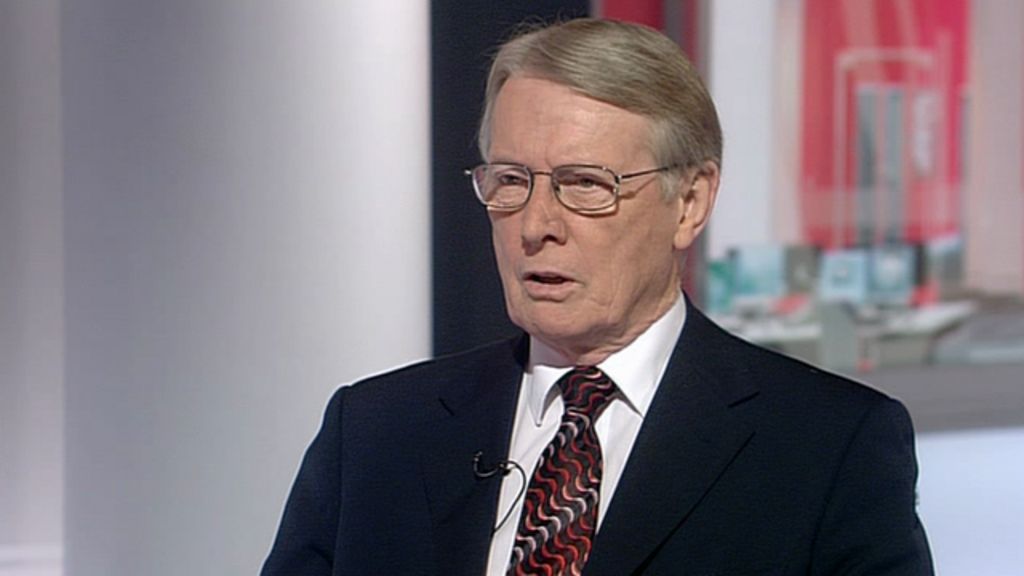 First round:
Alun Michael (Labour): 177,110
Steve Gallagher (Conservative): 102,465
Nadine Marshall (Plaid Cymru): 82,246
Mike Baker (Independent): 37,110
Callum Littlemore (Liberal Democrats): 19,907
Gail John (Propel): 13,263
Second round:
Alun Michael (Labour): 48,353
Steve Gallagher (Conservative): 25,379
Alun Michael has been re-elected as Police and Crime Commissioner by the communities of South Wales for the third time.
The result of the election for the post was declared earlier today at the Memo Arts Centre in Barry.
Mr Michael said: "I am pleased to have had the support of the electorate across South Wales and to have been re-elected as Police and Crime Commissioner for the third time. A great deal has been achieved through some very difficult years for policing but I am very keen for us to build on the firm foundations that we have put in place, and I shall be saying more shortly about my plans and ambitions for the next three years.
"While the past 12 months have been immensely difficult for everyone, we have worked with partners in Welsh Government and Local Government to keep the people of South Wales safe and the close joint working has brought about some very positive developments as has the cooperation between all parts of the Criminal Justice System in Wales so I want to thank the public, the members of my own team and to the Chief Constable, Jeremy Vaughan, and officers and staff across South Wales Police. Together we must now face challenge of recovering from the Covid-19 pandemic while at the same time working hard to reduce and prevent crime in our communities and deal with new and emerging demands that have an impact on policing. I relish the challenge and now that the election is over I will work with the Chief Constable to pursue our shared ambition of giving the communities of South Wales the best possible police service. We will pursue that aim, along with the aim of preventing harm, by working with our partners, always achieving more together than we can achieve alone."
Chief Constable Jeremy Vaughan said: "I would like to congratulate Alun Michael on his re-election as the Police and Crime Commissioner for South Wales. I have enjoyed a very positive working relationship with Alun over several years and I look forward to continuing our work to keep the communities of South Wales safe. My focus remains on leading the force in addressing the challenges in our communities, including serious violence and knife crime, domestic abuse, drug dealing and protecting the vulnerable. By continuing to work with the Commissioner's Team and in partnership with other organisations we can continue to protect the public and look after those who need us most."
Gwent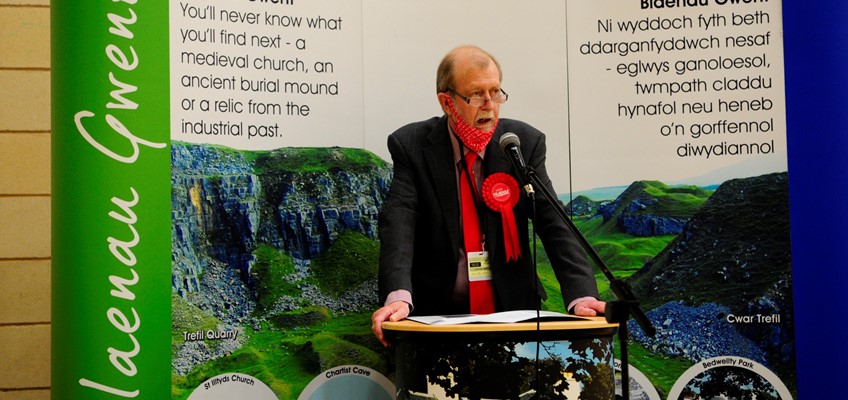 First round:
Donna Cushing (Plaid Cymru): 29,392
Jeff Cuthbert (Labour and Co-operative Party): 75,775
Paul Harley (Independent): 13,601
Hannah Jarvis (Conservative Party): 52,313
Clayton Jones (Gwlad – The Welsh Independence Party): 2,615
John Miller – Liberal Democrats: (7,640)
Second round:
Jeff Cuthbert (Labour and Co-operative Party):16,841
Hannah Jarvis (Welsh Conservative Party): 8,223
Jeff Cuthbert said: "I am delighted to be able to serve Gwent as Police and Crime Commissioner for another term and would like to sincerely thank everyone who took the time to vote in the election.
"I must also thank my deputy, Eleri Thomas, who I propose to re-appoint as Deputy Police and Crime Commissioner, and my colleagues at the Office of the Police and Crime Commissioner for their work over the last five years.
"Working together with the Chief Constable of Gwent Police and key partners we have achieved much over the last term of which I am incredibly proud. Together we have worked to ensure that we are protecting the most vulnerable in our society, building greater cohesion within our communities, and that Gwent Police officers and staff have the resources they need to protect and reassure our residents to the best of their ability.
"I know that we still have much to do and in the coming weeks I will begin working on my new Police and Crime Plan for Gwent that will set out my priorities for the next three years
Dyfed Powys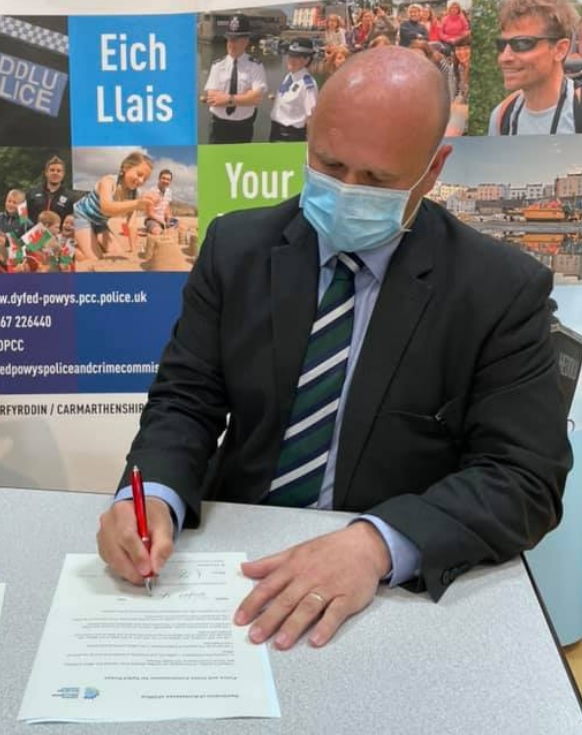 First round:
Jon Burns (Conservatives): 69,112
Dafydd Llywelyn (Plaid Cymru): 68,208
Philippa Thompson (Labour): 48,033
Glyn Preston (Welsh Liberal Democrats) 17,649
Second round:
Jon Burns: 8,209
Dafydd Llywelyn: 26,280
Dafydd Llywelyn issued the following statement: "I am extremely pleased to be re-elected as your Police and Crime Commissioner. As your current Commissioner, operational, front-line policing has, and always will come before party politics. I have a strong track record of delivering on my promises and of listening to the communities of Dyfed Powys. I am proud of what I have achieved since 2016, but there is still so much to do.
"Your safety is my top priority. I want to ensure that the Dyfed Powys Police Force remains one of the safest places to live in Wales and England."
North Wales
First round:
Mark Young (Independent): 15,907
Andy Dunbobbin (Labour): 69,459
Lisa Wilkins (Welsh Liberal Democrats): 10,149
Pat Astbury (Conservative): 75,472
Ann Griffith (Plaid Cymru): 67,672
Second round:
Andy Dunbobbin (Labour): 28,575
Pat Astbury (Conservative): 14,677
The new Police and Crime Commissioner for the North Wales Police area is Labour's Andy Dunbobbin.
He said: "Visibility in our communities would be my top priority. We all want to be safe and secure – this really matters to us. Having a more visible police presence would reassure our communities and help towards us reclaiming the streets. I also feel that more visibility on social media platforms needs to happen and I would work collaboratively, cross-party to challenge social media companies so the police can take further action.
"There has been a decade of unprecedented cuts in policing and to Welsh Government from the Conservative UK government. This is why the Welsh Labour Government's investment in additional PCSOs has been so vital – and why I'm so pleased the Welsh Labour manifesto has a pledge to deliver 100 more. Whereas the Conservatives have said they will end the funding for this scheme – meaning a loss of 500 PCSOs from patrolling Welsh streets."
Mr Dunbobbin's victory comes after the previous PPC Arfon Jones announced he would not stand again after being elected in 2016.
On Sunday the 46-year-old was elected after standing against four other candidates: Patricia Astbury, Conservative, Ann Griffith, Plaid Cymru, Lisa Wilkins, Liberal Democrats and independent candidate Mark John Young.
He won with 98,034 overall votes defeating Conservative rival Pat Astbury by 7,885 votes after second preference ballots were added in.
Wales stands firm in support for Ukraine
IN THE latest update on the Ukraine crisis, Wales's Minister for Social Justice Jane Hutt thanked all those households across Wales who have come forward to offer their homes to Ukrainians fleeing the War and encouraged more households to provide this vital support.
APPEAL FOR MORE HOST FAMILIES
The Minister for Social Justice said: "I'm delighted to say that over 5,650 people from Ukraine, sponsored by the Welsh Government and Welsh households, have already arrived in the UK.
"More than 8,200 visas have now been issued to people from Ukraine who have sponsors in Wales, so we expect the number of arrivals to continue to grow in the coming weeks.
"Thousands of Welsh households sponsored Ukrainians to arrive in Wales and committed to hosting them for at least six months.
"As we move into the autumn, we approach the end of that initial period.
"We hope hosts and Ukrainians will agree to extend many of those placements, but we need additional hosts to support those who cannot continue living where they are.
"To ensure a warm welcome to Wales, I'm inviting households across Wales to come forward and open their homes to welcome those seeking sanctuary.
"We're immensely thankful to all those across Wales acting as hosts to Ukrainians, but more households must come forward.
"I completely understand that there are those who want to help but may not have the resources to do so, given the circumstances we're all facing with the cost-of-living crisis."
WALES WILL STEP UP TO THE PLATE
Jane Hutt continued: "What we all know, and has been proven countless times, is that the people of Wales are one of the most generous across the globe, and I'm sure we will step up to the plate once again.
"The idea of hosting can be daunting. That's why we have funded Housing Justice Cymru to provide a Host Support service which includes expert and reliable information, training, advice, and guidance for people hosting, or those considering hosting, Ukrainians in Wales.
"More information on sessions and training can be found on the Housing Justice Cymru website. We also publish regularly updated guidance for hosts and sponsors at gov. wales/ukraine.
"We still need many more households to consider whether they could provide a home for those in need. This would normally be a commitment to hosting for 6 to 12 months.
"If anyone is considering this, we encourage them to register their interest at gov.wales/offerhome, and to attend one of the 'Introduction to Hosting' sessions, facilitated by Housing Justice Cymru. You won't need to continue the process if you decide it is not for you.
"We have also partnered with Airbnb.org to ensure very short-term emergency placements can be provided to prevent homelessness.
"If you cannot host for more than 6 months but you could offer your property for up to 30 days at a time, you may also be able to contribute. Visit gov.wales/offerhome and follow the link to the Airbnb.org platform."
Finally, the Minister stated: "We will continue to communicate with those who host Ukrainians, with updated guidance and information to support the valuable role you are undertaking.
"To all those that are already hosting and to those that are considering hosting, thank you, we owe you all a huge debt of gratitude."
WESTMINSTER MUST BACK HOSTS
DURING COST-OF-LIVING CRISIS
Conservative MS Mark Isherwood raised how the cost-of-living crisis affects Ukrainian refugees.
Where families had taken in those fleeing Russian aggression, he noted a risk of sponsorships not continuing beyond six months because the hosts cannot afford the rise in fuel costs.
He asked the Minister what discussions she'd had with the UK Government about increasing the £350 contribution to households who'd taken in Ukrainian refugees.
The Minister agreed with Mark Isherwood that ending a specific ministerial post dealing with refugees was regrettable.
She noted a lack of information from the UK Government over the summer months and since Liz Truss replaced Boris Johnson as head of the Conservative Government.
Ms Hutt said: "We asked for an increase at least to £500, or up again, doubling to £700 per month. An urgent decision is needed regarding this as they reach the end of their six-month period.
"That period is underway, so we're writing to all hosts to see if they will continue."
UK GOVERNMENT URGED
TO PICK UP THE PHONE
The Minister thanked Mark Isherwood for introducing her to a charity offering support in North Wales, Link, and hoped that he and his colleagues would bring pressure to bear on their Westminster colleagues to ensure those in need from Ukraine and those in Wales helping them received support.
She added: "I look forward perhaps that we might have some telephone calls from the Prime Minister and other Ministers to us in Government. We must engage with them and follow this through.
"There is a huge job of work to be done here. We're taking responsibility in the way I've outlined, funding our welcome centres and paying thank-you payments to hosts if they support a family who initially arrived in Wales under the Ukraine family scheme.
"That's not happening in England. The commitment that we're making is considerable.
"I hope everyone will join us today, saying that we need to press for those answers in terms of financial support."
THE THREAT OF HOMELESSNESS
Sioned Williams of Plaid Cymru raised the spectre of Ukrainian refugees becoming homeless in Wales due to a lack of financial support and the end of existing hosting and housing placements.
The Minister praised the work of local authorities across Wales supporting refugees.
She said: "There are very imaginative programmes. That includes a whole range of issues like repurposing empty buildings.
"Local authorities are really coming up with a whole range of ways in which we can support people, perhaps, from a welcome centre, or a host family, into that intermediate accommodation, and then on to other longer-term accommodation."
Pembrokeshire currently houses around 200 Ukrainian refugees, with the demand for assistance outstripping the availability of suitable accommodation.
NOT ONE PENNY FROM WESTMINSTER
TO SUPPORT FAMILIES FLEEING WAR
Responding to a question from Mabon ap Gwynfor about problems housing family groups, Jane Hutt hit out at the lack of support from the UK Government and how it's u-turned on a commitment to help families.
"The UK Government has never given a penny towards the family scheme.
"The former Prime Minister, Boris Johnson, in one of his last PMQs, actually said that he thought the Ukraine family scheme should get the same funding and support as the Homes for Ukraine scheme. It's never happened.
"We have provided thank-you payments to people who are hosting Ukrainian families. It's all Welsh Government money; it's not UK Government, because they don't provide a penny. And also, the British Red Cross—£246,000—who are actually supporting Ukrainian families who are hosting family members under the Ukrainian family scheme."
On Wednesday, September 28, Eluned Morgan, Wales's Health Minister, announced the continuation of free healthcare in Wales to Ukrainian residents displaced by the ongoing conflict.
The exemption will continue to apply unless there's a significant change in circumstances in Ukraine.
Kwarteng gambles on rush for growth
CHANCELLOR of the Exchequer Kwasi Kwarteng unveiled his and Liz Truss's economic vision for the UK on Friday morning.
The headlines are straightforward.
There will be £45bn in tax cuts by 2027; however, the largest cuts – national insurance cuts, the abolition of the cap on bonuses and the highest income tax rate- benefit only high earners.
MAIN POLICIES
Cut in the basic rate of income tax to 19% from April 2023;
National Insurance will not rise as scheduled, and the Government will reverse the current year rise as of November 6;
New Health and Social Care Levy to pay for the NHS will not be introduced;
The top rate of income tax was cut from 45% to 40%;
Cancel the rise in corporation tax which was due to increase from 19% to 25% in April 2023;
Rules around universal credit tightened by reducing benefits if people don't fulfil job search commitments;
VAT-free shopping for overseas visitors;
End of the cap on bankers' bonuses;
Planned increases in the duties on beer, cider, wine, and spirits cancelled;
Government to discuss setting up investment zones with 38 local areas in England.
Alongside the above, the Chancellor announced plans to remove environmental safeguards for building developments and reduce the regulatory burden on financial institutions.
KWARTENG LEAVES LABOUR AN OPEN GOAL
In an interview with Rishi Sunak during the Conservative leadership contest, Nick Robinson observed that it would be a nasty surprise for the former Chancellor when he found out who'd been in power for the last twelve years.
Kwasi Kwarteng followed Liz Truss's preferred method of operation: he pretended they hadn't happened.
The Chancellor comprehensively dumped on the policies pursued over the last dozen years by successive Conservative governments, for a decade of which Liz Truss has been a member.
His statement was, as one ministerial colleague said, "a game changer", although perhaps not in the way he envisaged.
So complete was the change of economic policy that it leaves an open question about how Mr Kwarteng and his Cabinet colleagues ended up in the same political party as most of their backbench colleagues and served under the last three Conservative leaders.
Shadow Chancellor Rachel Reeves did not miss the open goal. Even as Mr Kwarteng and Ms Truss shook their heads on the government benches, she hammered home that the Chancellor's statement was an admission the record of Conservative governments since 2010 was one of a failure to deliver growth or a viable economic plan.
THE SUPPLY SIDE FIX
The Chancellor and Prime Minister's rationale is that cutting taxes for the already well-off will benefit all citizens as they are incentivised to invest and act in entrepreneurial ways. In addition, reducing regulation for businesses will encourage increased commercial enterprise.
They believe the growth stimulated will make up for any loss in tax revenues as increased economic activity, encouraged by lower taxes, leads to increased government revenues.
That approach is called supply-side economics, which focuses on increasing the supply of goods and services through growth.
In every developed nation where the Government's brand of economics has been tried, two things have happened: a cataclysmic bust has followed a short-term burst of economic activity.
In addition, wealth inequalities – and the UK is already grossly unequal – are embedded and made worse.
Low taxes on the wealthiest do not distinguish between those who generate wealth through their industry or create economic activity through business investment and those who inherit wealth or sit on capital without producing anything.
"THE RICH WILL REJOICE"
Wales's Finance Minister, Rebecca Evans MS, responded: "Rebecca Evans, Minister for Finance and Local Government, said: "Instead of delivering meaningful, targeted support to those who need help the most, the Chancellor prioritises funding for tax cuts for the rich, unlimited bonuses for bankers, and protecting the profits of big energy companies.
"Instead of increasing funding for public services in line with inflation, we get a Chancellor blithely ignoring stretched budgets as public services find their money is not going as far as it did before."
Plaid Regional MS Cefin Campbell said: "This Budget will see the rich rejoice as their bonuses rocket and their tax bill sliced, once again it will be the poorest and most vulnerable bearing the brunt of the disastrous cost of living crisis."
Plaid Cymru's Treasury spokesperson, Ben Lake MP, added: "Tax cuts for the super-rich will do absolutely nothing to drive growth in the Welsh economy.
"I urge the UK Government to recognise that our Government in Wales must be given the fiscal tools to unlock our economic potential ourselves. That is the only way to improve the lives of people across Wales."
Welsh Conservative Shadow Minister for Finance, Peter Fox MS, said: "Today shows that the UK Conservative Government has a comprehensive plan to provide a sharp boost to the economy by putting cash back into people's pockets. Labour in Wales has the power to cut taxes in Wales but chooses not to.
"Mark Drakeford needs to take a leaf out of Liz Truss' book and take immediate action to support hard-working people and struggling businesses, stimulating the Welsh economy rather than stifling it."
Scott Corfe, Research Director at Social Market Foundation, said: "The Chancellor is taking a very high-risk gamble with the economy.
"If his package of enormous tax cuts and 'supply side reforms' fails to translate into significantly higher economic growth, we risk further falls in the pound and surging gilt yields as investors lose confidence in our ability to pay our way in the world.
"That, in turn, means higher inflation, an unsustainable trajectory for the public finances and steeper interest rate rises – potentially deepening rather than alleviating the cost of living crisis."
Freeport will not be a silver bullet
AT THE beginning of September, before political focus temporarily dimmed, the Welsh and UK Governments invited applications for Wales's first freeport, which is planned to be up and running next year.
After years of wrangling, Welsh Ministers agreed to support freeport policies in Wales after the UK Government agreed delivering them would meet the Welsh Government's demands for a "partnership of equals".
Part of the agreement reached placed Wales on the same footing for starter funding after three years in which the UK Government refused to fund Wales to the same level as Scotland and England.
A Welsh freeport will be a special zone with the benefits of simplified customs procedures, relief on customs duties, tax benefits, and development flexibility.
Milford Haven Port Authority, which has already expressed interest in Freeport-status, to push the Haven's claims to be the location of a Freeport in Wales.
WHAT IS A FREEPORT?
Freeports are a special area where normal tax and customs rules do not apply. These can be airports as well as maritime ports. At a Freeport, imports can enter with simplified customs documentation without paying tariffs.
Businesses operating inside designated areas in and around the port can manufacture goods using the imports and add value before exporting again without ever facing full tariffs or export procedures.
Suppose the goods move out of the Freeport into another part of the country. In that case, however, they must go through the full import process, including paying any tariffs.
The UK was previously home to several Freeports, including Liverpool, Southampton, and the Port of Tilbury.
The legislation governing them was not renewed in 2012 because – while the UK remained a member of the EU and in the EU customs area – the economic case for keeping them was lost.
The UK could have chosen to retain freeports; nothing in EU law prevented them. Ending them was a political choice made by the then-administration.
Despite the absence of freeports, England remains home to 24 free zones, which operate on the same principle: in the Tees Valley and Manchester.
THE BENEFITS FOR PEMBROKESHIRE
The Milford Haven Waterway, a busy energy industry hub, is also a sensitive marine environment.
Supporting a scheme which could potentially undermine the Haven Waterway's environmental status while pursuing a green energy future will be a difficult balancing act.
Milford Haven Port Authority argues that locating a Freeport in Milford Haven makes sense due to the Haven Waterway's status as a nationally strategic energy asset and a key trade hub for the British energy supply.
A Freeport, it claims, will be an essential vehicle to help safeguard the existing professional energy jobs and skillsets to utilise for low-carbon ambition while regenerating the economy.
The Port Authority says the port's existing energy infrastructure presents the opportunity for large-scale hydrogen production and injection with minimal additional infrastructure requirements. Alongside strong wind, wave and tidal resources, deep water access has already accelerated an emerging renewable sector such as floating wind in the Celtic Sea.
The Authority claims that a Freeport could support supply chains from equipment manufacturing to system integration and power connectivity, helping companies develop bankable projects and lower energy costs for UK consumers.
The proximity to major shipping routes and the existence of LNG terminals mean the Haven Freeport could also support a cleaner global maritime sector.
NOT PLAIN SAILING
Although freeports could, theoretically, redress imbalances in the UK's economy by encouraging economic activity in areas where the economy is weakest, a careful balance must be kept.
The use of government subsidies for freeports – whether through direct grants or tax breaks – potentially falls foul of the WTO rules upon which Westminster seems determined to trade.
While freeports are successful in stimulating investment and jobs in a range of locations worldwide, they are neither a "silver bullet" for all locations nor the only way of boosting the UK's main global gateways.
Freeports are notorious globally for being used to evade tax, launder money, and ease the transportation of stolen or illicit goods.
Moreover, as the experience at the Teesside Freeport development shows, they can lack any form of accountability and create fewer and less widespread economic opportunities than hoped.
The financial scrutiny of the Teesside Freeport is not much more than zero, and a box-ticking exercise carried out without any forensic examination of where the money goes and how contracts are awarded.
Milford Haven Port Authority operates a trust port. There are no shareholders or owners, and, importantly, its Board has independence of action without independent oversight.
A freeport's financial structure is, if anything, even more financially opaque.
As public money is being invested in a freeport, proper public scrutiny – not merely loose "oversight" or lip service -must be the minimum standard.
Moreover, a freeport could be a money pit and public funding magnet. Too big an opportunity and too large a political totem to allow to fail, even when its economics don't add up, freeports could end up being propped up by public money while delivering less than promised on the tin.
THE COMPETITION
In all the positive publicity about a possible Freeport in Milford Haven, the Haven is not alone in wanting one.
Holyhead is Wales's largest Irish Sea port. It is also in the key marginal constituency of Anglesey.
The stalled Wylfa development for nuclear power (part of the UK's Government economic and energy strategy) is also on the island, and an already massive and expanding wind farm lies off its coast.
Holyhead links the North Wales corridor to England's northwest and the Midlands. Transport infrastructure is already better to and from Anglesey than from Pembrokeshire to those destinations and will need less investment.
Cardiff Airport is another potential rival and one that could be especially attractive to the Welsh Government.
Since it bought a controlling stake in the Airport, the Welsh Government has propped it up with loans and grants.
Without Welsh Government support, the Airport would be insolvent.
The Welsh Government might be persuaded that making Cardiff Airport the first of Wales's freeports would kill two birds with one stone.
It would attract more air and freight traffic to the site and decrease the Airport's reliance on financial help from the Welsh Government.
As with Holyhead, the transport and infrastructure links from Cardiff Airport to other parts of the UK – in this case, the Midlands, the M4 corridor, and Bristol – are superior to those connecting Milford Haven with those regions.
MOVING MONEY
A substantial concern expressed in a report on the Freeport scheme presented to the County Council is the undeniable fact they often do not create jobs but move them from one area to another.
The economic displacement of employment and funding opportunities could pull jobs and investments from one community to another.
If a new freeport only moved jobs and capital from (say) Newport to either Milford Haven or Holyhead, the economic case for their creation becomes – at best – shaky.
That raises the question of whether freeports provide value for public money through direct investment or tax relief.
Freeports could also be used to erode the high standards the UK currently places on workers' rights and the environment.
Granting freeport operators carte-blanche to do what they want within a designated development area: for example, by allowing shortcuts through planning and environmental law or through allowing employment practices prevented elsewhere, involves trade-offs with unions and planning authorities could find problematic.
While jobs are needed, it is reasonable to ask what jobs and at what cost.
The experience of Welsh Enterprise Zones suggests few new jobs at a massive cost per head.
At a time of enormous hardship, it's easy to be gulled by the prospect of large sums of public money and the prospect of that money pulling in private investment.
Tax and tariffs apart, a cautious individual might wonder why, if freeports are such a sure-fire thing, they need so much public money.