Major changes to Highway Code come into force today
FROM today (Jan 29), the biggest update to the Highway Code in four years takes place in an effort to improve the safety of the most vulnerable road users.
The changes will have implications for anyone that uses the roads – such as cyclists, motorists and pedestrians.
A hierarchy of road-users will be introduced, ensuring quicker or heavier modes of travel have the greatest responsibility to reduce the danger or threat they may pose to others on the road.
Cyclists will also receive fresh guidance to ride in the centre of a lane on quieter roads, in slower-moving traffic and at the approach to junctions in order to make themselves as clearly visible as possible.
They'll also be reminded they can ride 2 abreast – as has always been the case and which can be safer in large groups or with children – but they must be aware of drivers behind them and allow them to overtake if it is safe to do so.
Meanwhile, motorists will be encouraged to adopt the so-called 'Dutch Reach' (as shown below), opening the door next to them with the opposite hand so they look over their shoulder, meaning they're less likely to injure passing cyclists and pedestrians.
RAC head of roads policy Nicholas Lyes told The Herald: "These changes to the Highway Code are substantial, so it's vitally important they are communicated clearly."
"In theory, they should make our roads safer for cyclists and pedestrians, but unless everyone is aware of them, there's a risk of angry clashes and, worse still, unnecessary collisions."
"Nobody wants to be on the right side of the Highway Code changes but in the back of an ambulance because of confusion on the part of a driver or any other road user."
What's changed and why?
The revised Highway Code comes into effect from 29 January 2022, following calls to protect vulnerable road users. There are a significant number of changes but, from a driver's perspective, some of the biggest are:
creation of a new 'hierarchy of road users' that ensures those who can do the greatest harm have the greatest responsibility to reduce the danger or threat they may pose to others
clarify existing rules on pedestrian priority on pavements and when crossing the road
provide guidance on safe passing distances and ensuring cyclists and horse riders have priority when travelling straight ahead at junctions
'Hierarchy of road users'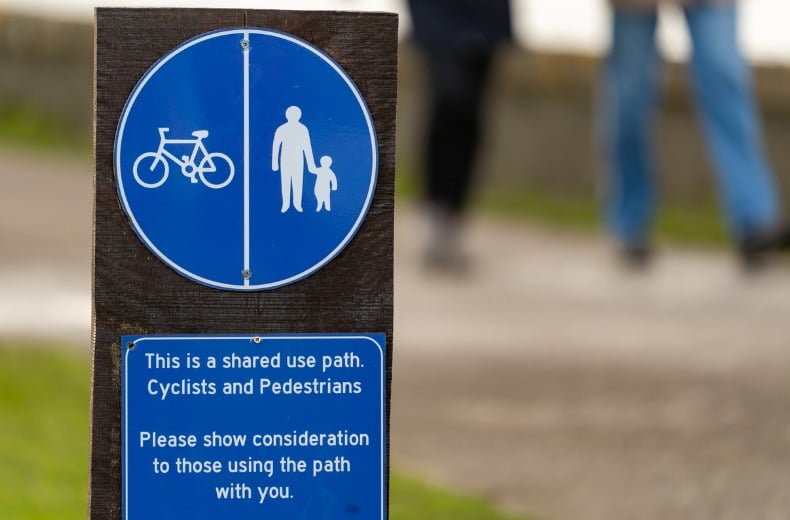 The 'hierarchy of road users' is a concept that places road users most at risk in the event of a collision at the top of the hierarchy. The system is used to create a special set of rules numbered H1, H2 and H3 but importantly doesn't remove the need for everyone to behave responsibly.
The hierarchy places road users in order from most to least at risk of being injured, like so:
Pedestrians – children, older adults and disabled people being more at risk
Cyclists, horse riders and drivers of horse-drawn vehicles
Drivers of large goods and passenger vehicles, vans/minibuses, cars/taxis, and motorcycles
Rule H1 applies to all road users and says that it's important that everyone is aware of the Highway Code and their responsibility for the safety of others. The rule reminds us that it may not be obvious that other road users may have impaired sight, hearing or mobility.
Pedestrian priority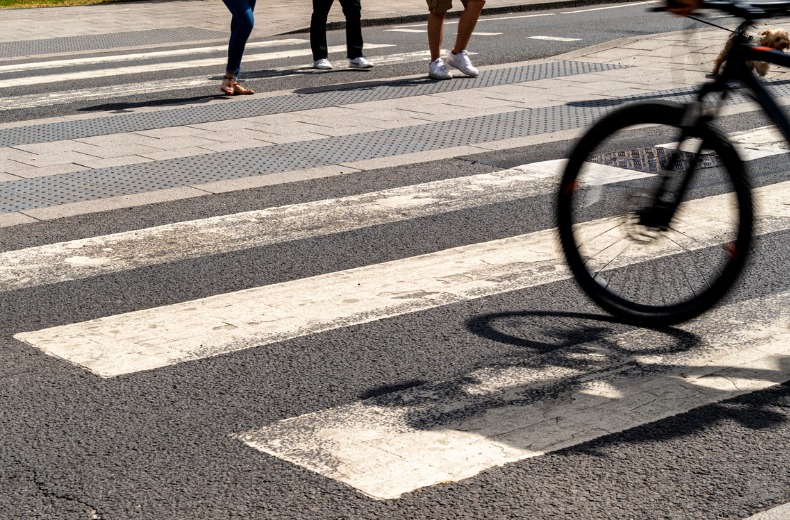 Rule H2 applies to drivers, motorcyclists horse-drawn vehicles, horse riders and cyclists. It reads:
"At a junction you should give way to pedestrians crossing or waiting to cross a road into which or from which you are turning."
From January 2022 a pedestrian waiting to cross should be given priority. Previously, drivers were told to give way to pedestrians if they 'have started crossing and traffic wants to turn into the road'. The change also appears in the revised Rule 170.
Rule H2 also advises drivers on pedestrian priority at zebra crossings. Rule 195 goes into more detail and tells us that drivers:
MUST give way when a pedestrian has moved onto a crossing
SHOULD give way when a pedestrian is waiting to cross
Although drivers are asked to give way more often, pedestrians still have a responsibility to cross safely. A new addition to Rule 8 makes it clear that pedestrians should 'cross at a place where drivers can see you.'
Safe passing distances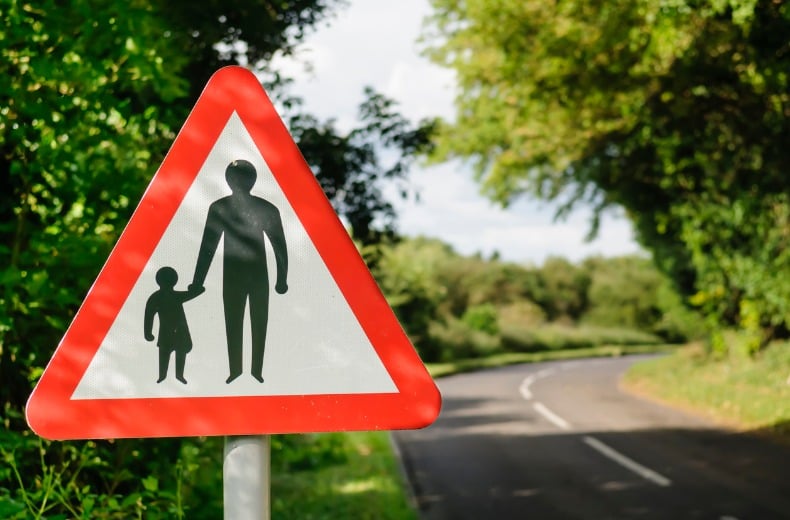 Rule 163 previously said: "Overtake only when it is safe and legal to do so. You should not get too close to the vehicle you intend to overtake." The revised rules go into more detail about what 'too close' means.
The following advice has been added:
When overtaking a cyclist: Drivers should leave 1.5 metres distance when overtaking at speeds of up to 30mph. Drivers should leave at least 2 metres' of space at higher speeds.
When overtaking horse riders and horse-drawn vehicles: Reduce your speed under 10mph and allow 2 metres of space.
When overtaking a pedestrian walking in the road (where there is no pavement): Allow 2 metres of space.
The guide distances should be increased in bad weather and at night. If you're unable to overtake motorcyclists or other road users using the distances mentioned above, you should wait behind them until it's safe to do so.
Other rules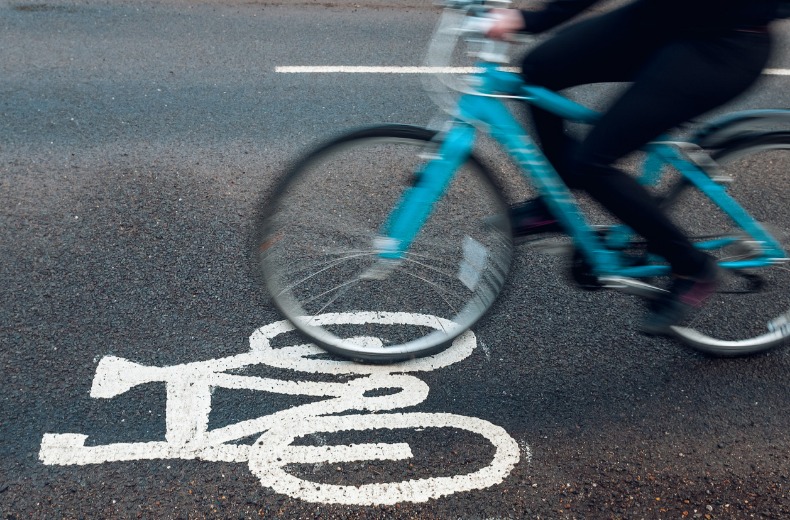 Many of the other significant changes relate to Rule H3, which applies to drivers and motorcyclists:
"You should not cut across cyclists, horse riders or horse-drawn vehicles going ahead when you are turning into or out of a junction or changing direction or lane, just as you would not turn across the path of another motor vehicle."
The rule applies when a cyclist is using a cycle lane, a cycle track, or riding ahead on the road. And it can also be seen in the amended Rule 160.
Also, you shouldn't turn at a junction if it would cause a cyclist or horse to stop or swerve out of danger's way.
Rule 72 is new for 2022 and instructs cyclists about their position in the road. There are two basic positions which cyclists should adopt depending on driving conditions.
Cyclists should ride in the centre of their lane:
on quiet roads and streets
in slower-moving traffic
when approaching junctions or narrow roads
Cyclists should keep 0.5 metres away from other vehicles and allow them to overtake if:
vehicles are moving faster than the cyclist
traffic starts to flow more freely
Another change to the Highway Code influenced by 'The hierarchy of road users' is Rule 140, which now asks drivers:
to give way to any cyclists in a cycle lane, including when they are approaching from behind
do not cut across cyclists when you are turning or changing lane
The updated rule reminds road users that cycle tracks can be shared with pedestrians and that cyclists are not obliged to use them.
Wales' first law department celebrates 120 years at Old Bailey
Wales' oldest university law department has marked its 120th anniversary with a celebratory event at London's top criminal court.
Law has been taught at Aberystwyth University since 1901, and in the 120 years that have followed more than 9,000 students from almost one hundred countries have graduated and launched their careers from the department.
The Central Criminal Court of England and Wales provided an illustrious setting for the first of two prestigious events held to mark the 120th anniversary of the longest-established law department in the country.
Alumni of the department include several Ministers of State, politicians and leaders, many who have gone on to develop distinguished legal careers, and those who have achieved success in other professions.
Held at the 'Old Bailey' in London, the celebratory event was attended by alumni, staff students and other special guests, including Ceredigion MP Ben Lake. The Guest Speaker was The Rt Hon Lord David Lloyd-Jones FLSW, Honorary Fellow of Aberystwyth University.
The special anniversary will be celebrated at a second event to be held at Amgueddfa Cymru – National Museum Wales in Cardiff on the evening of Friday 10 June. Alumni wishing to attend can find more information on the University website: www.aber.ac.uk/en/development/newsandevents/law-anniversary-dinners
Chancellor of Aberystwyth University, The Rt Hon. Lord Thomas of Cwmgïedd, said: "The history of the teaching of law at Aberystwyth is an inspiring story of dogged determination by a small number of indomitable individuals who laid the foundation for the highly-respected department you see today. In 1899 when it became clear that there was widespread support for the ambition to establish a law department in Wales to provide a broad education in legal principles, funding was raised through the generosity of members of the Bar circuits of north and south Wales, and amongst London Welshmen, with many firms of solicitors and individuals making contributions and pledging recurrent annual support."
Professor Emyr Lewis, Head of Aberystwyth University's Department of Law and Criminology said: "From its embryonic foundations at the beginning of the twentieth century, the teaching of law at Aberystwyth has flourished. Today, as well as excellent teaching which has always been a hallmark of the Aberystwyth approach, the department offers numerous opportunities for students to develop practical skills and hands-on experience.
Students have the chance to undertake casework in our Family Law Clinic, acquire and practise advocacy skills through our Mooting Society, volunteer with ground-breaking research projects such as Dewis/Choice and the Veterans Legal Link Project, and benefit from our new Law in Practice modules which are designed to begin filling the gap between the traditional core knowledge gained through a law degree and practice."
Louise Jagger, Aberystwyth University's Director of Development and Alumni Relations, said: "The long tradition of philanthropic giving at Aberystwyth University continues to this day and was also celebrated and promoted at the dinner. Over recent years we have embarked on our largest ever philanthropic campaign to transform the iconic Old College into a major cultural and creative centre for Wales to mark the University's 150th anniversary.
"Part of our plans for the Old College include a Law Room and Moot Court to honour and celebrate the rich contribution that the Law department has made to the University through the provision of a space for public engagement and for enhancing the public understanding of the law. The facility will provide a dedicated venue and resource centre for Moots, the Law Society, debates, seminars, exhibitions, public lectures and alumni gatherings. Students past, present and future will benefit from this excellent facility. We are grateful to the alumni and friends who have already donated towards this goal and will be inviting further contributions right up until the reopening of Old College in 2024."
Professor Tim Woods, Aberystwyth University's Pro Vice-Chancellor for Learning, Teaching and Student Experience, said: "It is a pleasure to join alumni and friends from across the country to celebrate the Department of Law and Criminology's contribution to Aberystwyth University and its impact on the world over the past 120 years.
"The University itself is celebrating its 150th Anniversary this year, and we look forward to reuniting with alumni and supporters at celebratory events in Cardiff, Aberystwyth and London over the coming year to mark this important milestone."
Aberystwyth University was awarded University of the Year for teaching quality and student experience (Good University Guide, The Times and Sunday Times 2021) and also University of the Year for teaching quality two years consecutively, and Welsh University of the Year (Good University Guide, The Times and Sunday Times 2020).
New owners at Cenarth Falls Holiday Park in Newcastle Emlyn
SAVILLS, on behalf of a private client, has completed the sale of Cenarth Falls Holiday Park in Cenarth, Newcastle Emlyn, Wales, to Boutique Resorts Ltd for an undisclosed sum.
The holiday park is set on an attractively landscaped site extending approximately 11.52 acres (4.66 ha) which includes 1.92 acres of woodland. The holiday park has planning permission for 89 static caravan pitches and 30 mixed touring caravan pitches. At the entrance of the park there is a reception, sales office and games room. The property also provides a high quality fitness, hospitality and entertaining space including indoor swimming pool, gym, bar and function room licensed for a maximum of 290 guests, and owner's accommodation comprising a three bedroom bungalow and adjoining two bedroom cottage.
Cenarth Falls Holiday Park is situated within the historic and picturesque village of Cenarth, Ceredigion, bordering Carmarthenshire and Pembrokeshire. The village is located in an Area of Outstanding Natural Beauty which attracts numerous visitors to the area. The River Teifi is renowned for excellent salmon and sea trout (sewin) fishing and the town of Cardigan is 10 minutes away with an array of shops and amenities. There are numerous sandy beaches nearby and many other activities on offer in the locality including walking, golf and water sports such as kayaking.
Richard Prestwich, Director in the Leisure and Trade Related team at Savills, says: "It has been a privilege to sell such a good quality holiday park, nurtured to its 5 star status over a 34 year period by the former family owner. The new owners are no strangers to high quality holiday businesses being an award winning holiday brand and they will look to improve the quality of the business further to complement their other holiday parks, with the nearest being Fishguard Bay Holiday Park."
Japan looking at the revival of Welsh for help with the endangered Okinawan language
ONE of the biggest selling newspapers in Japan has urged one of the country's languages to take inspiration from Welsh in its efforts to revive its fortunes.
The Okinawan language, spoken on one of the islands of the nation's southern tip, has been the subject of a warning by UNESCO that it is in danger of disappearing.
In its front-page editorial column, the Asahi Shimbun, one of the four largest newspapers in Japan which a circulation of some 5m copies, said that those seeking to revitalise the language could take inspiration from the Welsh language.
It notes that children who spoke Okinawan in classrooms in the 19th century were punished by being forced to wear a 'hogen fuda' (dialect tag) – similar to the Welsh Not in some schools in Wales.
The kingdom within which the language was spoken was also forcefully annexed from without, and from then on "offered no benefits with regard to receiving a higher education or seeking employment".
The column says that the story of Okinawan was a "reminder of how the Welsh language was rehabilitated".
"In the 16th century, Wales was incorporated into the Kingdom of England. Its language, overpowered by English, was banned," it said in its editorial.
"It was not until the 20th century that the Welsh language started being used again in education. TV channels that broadcast in Welsh were launched, and it acquired the official language status 11 years ago.
"It was an achievement made possible by Welsh people placing pride in, and passion for, their homeland.
"Let us hope that such a rich language will continue flourishing forever."
The Okinawan has an estimated 2,000 speakers remaining today. Like Welsh, it has also gained an unexpected foothold in South America, where it is spoken by communities of Okinawan immigrants in Brazil, where there was no historical prohibition on its use.