Major changes to Highway Code come into force today
FROM today (Jan 29), the biggest update to the Highway Code in four years takes place in an effort to improve the safety of the most vulnerable road users.
The changes will have implications for anyone that uses the roads – such as cyclists, motorists and pedestrians.
A hierarchy of road-users will be introduced, ensuring quicker or heavier modes of travel have the greatest responsibility to reduce the danger or threat they may pose to others on the road.
Cyclists will also receive fresh guidance to ride in the centre of a lane on quieter roads, in slower-moving traffic and at the approach to junctions in order to make themselves as clearly visible as possible.
They'll also be reminded they can ride 2 abreast – as has always been the case and which can be safer in large groups or with children – but they must be aware of drivers behind them and allow them to overtake if it is safe to do so.
Meanwhile, motorists will be encouraged to adopt the so-called 'Dutch Reach' (as shown below), opening the door next to them with the opposite hand so they look over their shoulder, meaning they're less likely to injure passing cyclists and pedestrians.
RAC head of roads policy Nicholas Lyes told The Herald: "These changes to the Highway Code are substantial, so it's vitally important they are communicated clearly."
"In theory, they should make our roads safer for cyclists and pedestrians, but unless everyone is aware of them, there's a risk of angry clashes and, worse still, unnecessary collisions."
"Nobody wants to be on the right side of the Highway Code changes but in the back of an ambulance because of confusion on the part of a driver or any other road user."
What's changed and why?
The revised Highway Code comes into effect from 29 January 2022, following calls to protect vulnerable road users. There are a significant number of changes but, from a driver's perspective, some of the biggest are:
creation of a new 'hierarchy of road users' that ensures those who can do the greatest harm have the greatest responsibility to reduce the danger or threat they may pose to others
clarify existing rules on pedestrian priority on pavements and when crossing the road
provide guidance on safe passing distances and ensuring cyclists and horse riders have priority when travelling straight ahead at junctions
'Hierarchy of road users'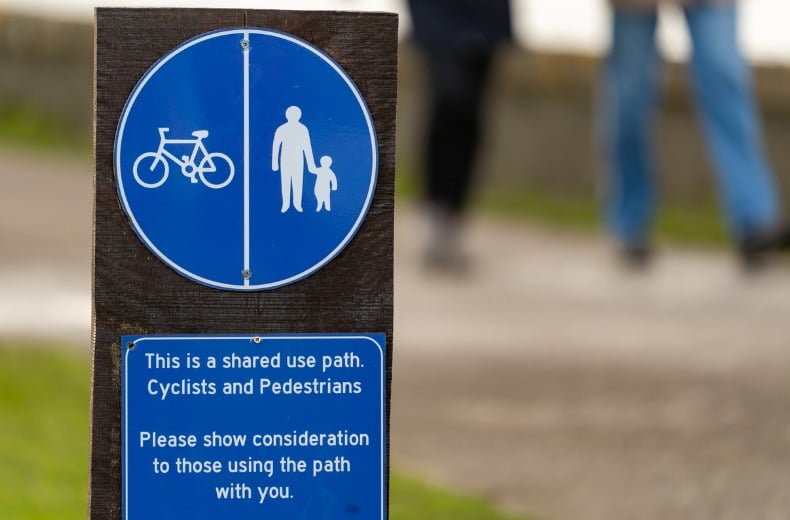 The 'hierarchy of road users' is a concept that places road users most at risk in the event of a collision at the top of the hierarchy. The system is used to create a special set of rules numbered H1, H2 and H3 but importantly doesn't remove the need for everyone to behave responsibly.
The hierarchy places road users in order from most to least at risk of being injured, like so:
Pedestrians – children, older adults and disabled people being more at risk
Cyclists, horse riders and drivers of horse-drawn vehicles
Drivers of large goods and passenger vehicles, vans/minibuses, cars/taxis, and motorcycles
Rule H1 applies to all road users and says that it's important that everyone is aware of the Highway Code and their responsibility for the safety of others. The rule reminds us that it may not be obvious that other road users may have impaired sight, hearing or mobility.
Pedestrian priority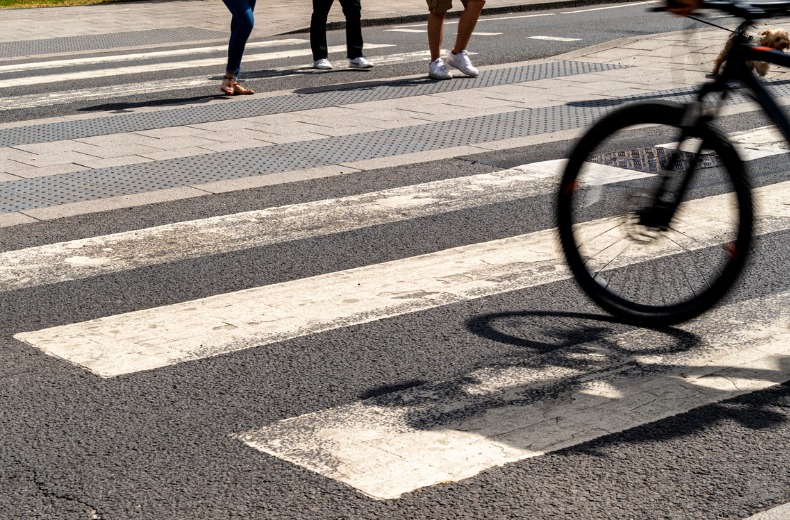 Rule H2 applies to drivers, motorcyclists horse-drawn vehicles, horse riders and cyclists. It reads:
"At a junction you should give way to pedestrians crossing or waiting to cross a road into which or from which you are turning."
From January 2022 a pedestrian waiting to cross should be given priority. Previously, drivers were told to give way to pedestrians if they 'have started crossing and traffic wants to turn into the road'. The change also appears in the revised Rule 170.
Rule H2 also advises drivers on pedestrian priority at zebra crossings. Rule 195 goes into more detail and tells us that drivers:
MUST give way when a pedestrian has moved onto a crossing
SHOULD give way when a pedestrian is waiting to cross
Although drivers are asked to give way more often, pedestrians still have a responsibility to cross safely. A new addition to Rule 8 makes it clear that pedestrians should 'cross at a place where drivers can see you.'
Safe passing distances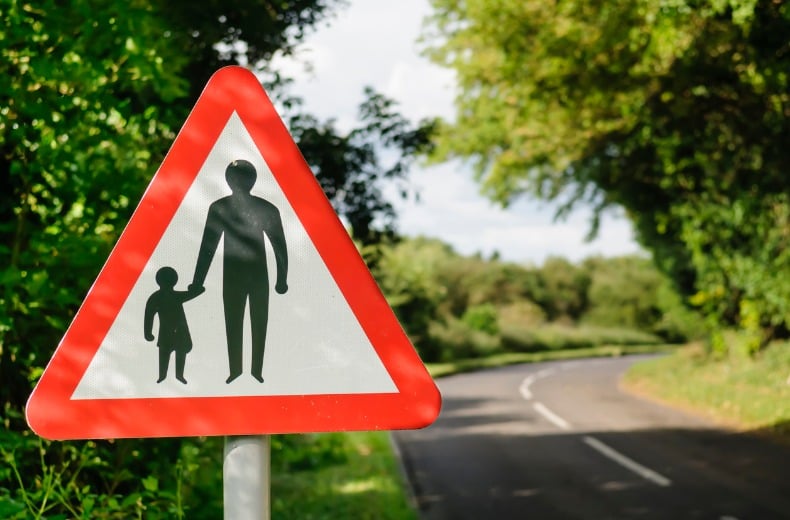 Rule 163 previously said: "Overtake only when it is safe and legal to do so. You should not get too close to the vehicle you intend to overtake." The revised rules go into more detail about what 'too close' means.
The following advice has been added:
When overtaking a cyclist: Drivers should leave 1.5 metres distance when overtaking at speeds of up to 30mph. Drivers should leave at least 2 metres' of space at higher speeds.
When overtaking horse riders and horse-drawn vehicles: Reduce your speed under 10mph and allow 2 metres of space.
When overtaking a pedestrian walking in the road (where there is no pavement): Allow 2 metres of space.
The guide distances should be increased in bad weather and at night. If you're unable to overtake motorcyclists or other road users using the distances mentioned above, you should wait behind them until it's safe to do so.
Other rules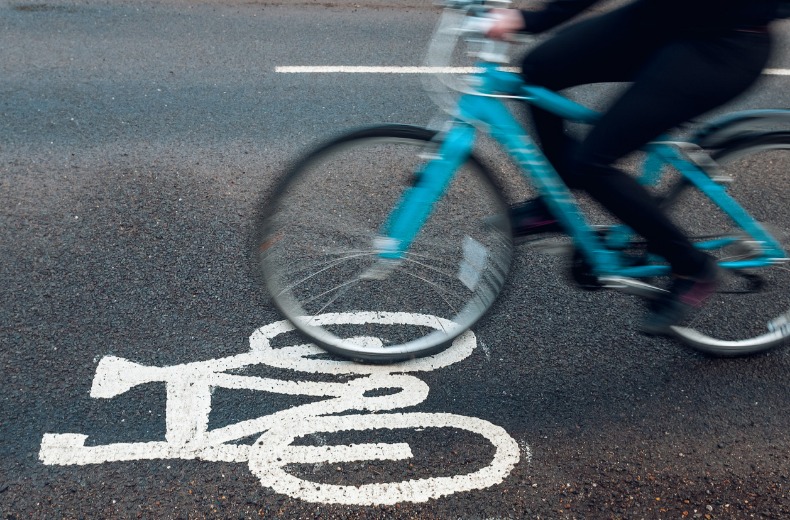 Many of the other significant changes relate to Rule H3, which applies to drivers and motorcyclists:
"You should not cut across cyclists, horse riders or horse-drawn vehicles going ahead when you are turning into or out of a junction or changing direction or lane, just as you would not turn across the path of another motor vehicle."
The rule applies when a cyclist is using a cycle lane, a cycle track, or riding ahead on the road. And it can also be seen in the amended Rule 160.
Also, you shouldn't turn at a junction if it would cause a cyclist or horse to stop or swerve out of danger's way.
Rule 72 is new for 2022 and instructs cyclists about their position in the road. There are two basic positions which cyclists should adopt depending on driving conditions.
Cyclists should ride in the centre of their lane:
on quiet roads and streets
in slower-moving traffic
when approaching junctions or narrow roads
Cyclists should keep 0.5 metres away from other vehicles and allow them to overtake if:
vehicles are moving faster than the cyclist
traffic starts to flow more freely
Another change to the Highway Code influenced by 'The hierarchy of road users' is Rule 140, which now asks drivers:
to give way to any cyclists in a cycle lane, including when they are approaching from behind
do not cut across cyclists when you are turning or changing lane
The updated rule reminds road users that cycle tracks can be shared with pedestrians and that cyclists are not obliged to use them.
Local Businesses help raise astonishing £10,000 for Cardio-Respiratory Ward at Bronglais Hospital
THE ORGANISERS of the 2021 Aberystwyth Businesspersons' Lunch have donated the £10,000 proceeds to the Cardio-Respiratory Ward at Bronglais Hospital.
Consultant Cardiologist Dr Donogh McKeogh; Aled and Rose Rowlands;
John Davies' widow Ann; Frank Bridle; John's daughter and son, Angharad
and Rhodri; and Iestyn Leyshon
The lunch last December was in memory of well-known local businessman, jeweller and musician John Davies, who had helped organise the annual lunch for many years but sadly passed away just a few months before.
"John was such a lovely man, a pillar of the town and so well thought of, that we decided it was fitting that the lunch should be in his memory and that the proceeds should go to the cardiac unit where he had been treated for so many years," said Aled Rowlands, who organised the lunch along with Frank Bridle, Layla Mangan, Gary Pemberthy, Huw Bates and Iestyn Leyshon.
"It was a very successful day, with nearly 200 people enjoying a lunch, comedian, band, auction and raffle. It was a fitting tribute to John who was such a big part of the town."
John Davies joined his parents' business at T J Davies at the age of 16 where he worked for 64 years after leaving Llandaff Cathedral School. He passed away in August 2021, at the age of 80.
John's wife Ann and children Angharad and Rhodri said: "We were delighted at the generous amount that was raised in his memory at the Businesspersons Christmas lunch.
"Charity work was important to John, through his membership of the Lions Club and it is fitting that the money raised went to a department where he personally received such care and attention from Dr McKeogh and his team.
"John will be remembered not only as a businessman but also as a keen and talented trumpeter, playing with Aberystwyth Town Band, Aber Jazz and Philomusica, to name but a few, as well as playing carols with the Town Band every Christmas Day around Bronglais Hospital wards and care homes in the town."
Pictured at the cheque presentation at Bronglais Hospital are (from left) Consultant Cardiologist Dr Donogh McKeogh; Aled and Rose Rowlands; John Davies' widow Ann; Frank Bridle; John's daughter and son, Angharad and Rhodri; and Iestyn Leyshon.
Wales stands firm in support for Ukraine
IN THE latest update on the Ukraine crisis, Wales's Minister for Social Justice Jane Hutt thanked all those households across Wales who have come forward to offer their homes to Ukrainians fleeing the War and encouraged more households to provide this vital support.
APPEAL FOR MORE HOST FAMILIES
The Minister for Social Justice said: "I'm delighted to say that over 5,650 people from Ukraine, sponsored by the Welsh Government and Welsh households, have already arrived in the UK.
"More than 8,200 visas have now been issued to people from Ukraine who have sponsors in Wales, so we expect the number of arrivals to continue to grow in the coming weeks.
"Thousands of Welsh households sponsored Ukrainians to arrive in Wales and committed to hosting them for at least six months.
"As we move into the autumn, we approach the end of that initial period.
"We hope hosts and Ukrainians will agree to extend many of those placements, but we need additional hosts to support those who cannot continue living where they are.
"To ensure a warm welcome to Wales, I'm inviting households across Wales to come forward and open their homes to welcome those seeking sanctuary.
"We're immensely thankful to all those across Wales acting as hosts to Ukrainians, but more households must come forward.
"I completely understand that there are those who want to help but may not have the resources to do so, given the circumstances we're all facing with the cost-of-living crisis."
WALES WILL STEP UP TO THE PLATE
Jane Hutt continued: "What we all know, and has been proven countless times, is that the people of Wales are one of the most generous across the globe, and I'm sure we will step up to the plate once again.
"The idea of hosting can be daunting. That's why we have funded Housing Justice Cymru to provide a Host Support service which includes expert and reliable information, training, advice, and guidance for people hosting, or those considering hosting, Ukrainians in Wales.
"More information on sessions and training can be found on the Housing Justice Cymru website. We also publish regularly updated guidance for hosts and sponsors at gov. wales/ukraine.
"We still need many more households to consider whether they could provide a home for those in need. This would normally be a commitment to hosting for 6 to 12 months.
"If anyone is considering this, we encourage them to register their interest at gov.wales/offerhome, and to attend one of the 'Introduction to Hosting' sessions, facilitated by Housing Justice Cymru. You won't need to continue the process if you decide it is not for you.
"We have also partnered with Airbnb.org to ensure very short-term emergency placements can be provided to prevent homelessness.
"If you cannot host for more than 6 months but you could offer your property for up to 30 days at a time, you may also be able to contribute. Visit gov.wales/offerhome and follow the link to the Airbnb.org platform."
Finally, the Minister stated: "We will continue to communicate with those who host Ukrainians, with updated guidance and information to support the valuable role you are undertaking.
"To all those that are already hosting and to those that are considering hosting, thank you, we owe you all a huge debt of gratitude."
WESTMINSTER MUST BACK HOSTS
DURING COST-OF-LIVING CRISIS
Conservative MS Mark Isherwood raised how the cost-of-living crisis affects Ukrainian refugees.
Where families had taken in those fleeing Russian aggression, he noted a risk of sponsorships not continuing beyond six months because the hosts cannot afford the rise in fuel costs.
He asked the Minister what discussions she'd had with the UK Government about increasing the £350 contribution to households who'd taken in Ukrainian refugees.
The Minister agreed with Mark Isherwood that ending a specific ministerial post dealing with refugees was regrettable.
She noted a lack of information from the UK Government over the summer months and since Liz Truss replaced Boris Johnson as head of the Conservative Government.
Ms Hutt said: "We asked for an increase at least to £500, or up again, doubling to £700 per month. An urgent decision is needed regarding this as they reach the end of their six-month period.
"That period is underway, so we're writing to all hosts to see if they will continue."
UK GOVERNMENT URGED
TO PICK UP THE PHONE
The Minister thanked Mark Isherwood for introducing her to a charity offering support in North Wales, Link, and hoped that he and his colleagues would bring pressure to bear on their Westminster colleagues to ensure those in need from Ukraine and those in Wales helping them received support.
She added: "I look forward perhaps that we might have some telephone calls from the Prime Minister and other Ministers to us in Government. We must engage with them and follow this through.
"There is a huge job of work to be done here. We're taking responsibility in the way I've outlined, funding our welcome centres and paying thank-you payments to hosts if they support a family who initially arrived in Wales under the Ukraine family scheme.
"That's not happening in England. The commitment that we're making is considerable.
"I hope everyone will join us today, saying that we need to press for those answers in terms of financial support."
THE THREAT OF HOMELESSNESS
Sioned Williams of Plaid Cymru raised the spectre of Ukrainian refugees becoming homeless in Wales due to a lack of financial support and the end of existing hosting and housing placements.
The Minister praised the work of local authorities across Wales supporting refugees.
She said: "There are very imaginative programmes. That includes a whole range of issues like repurposing empty buildings.
"Local authorities are really coming up with a whole range of ways in which we can support people, perhaps, from a welcome centre, or a host family, into that intermediate accommodation, and then on to other longer-term accommodation."
Pembrokeshire currently houses around 200 Ukrainian refugees, with the demand for assistance outstripping the availability of suitable accommodation.
NOT ONE PENNY FROM WESTMINSTER
TO SUPPORT FAMILIES FLEEING WAR
Responding to a question from Mabon ap Gwynfor about problems housing family groups, Jane Hutt hit out at the lack of support from the UK Government and how it's u-turned on a commitment to help families.
"The UK Government has never given a penny towards the family scheme.
"The former Prime Minister, Boris Johnson, in one of his last PMQs, actually said that he thought the Ukraine family scheme should get the same funding and support as the Homes for Ukraine scheme. It's never happened.
"We have provided thank-you payments to people who are hosting Ukrainian families. It's all Welsh Government money; it's not UK Government, because they don't provide a penny. And also, the British Red Cross—£246,000—who are actually supporting Ukrainian families who are hosting family members under the Ukrainian family scheme."
On Wednesday, September 28, Eluned Morgan, Wales's Health Minister, announced the continuation of free healthcare in Wales to Ukrainian residents displaced by the ongoing conflict.
The exemption will continue to apply unless there's a significant change in circumstances in Ukraine.
Prince and Princess of Wales to visit Wales
THE PRINCE and Princess of Wales have planned a trip to Wales to visit a variety of communities across the nation and learn about the work of key charitable organisations.
The Prince and Princess have a deep affection for Wales, having made their first family home in Anglesey, and have thoroughly enjoyed their previous visits and the warmth and kindness shown by the Welsh people.
Their Royal Highnesses are looking forward to spending more time in Wales over the next few years, they hope to strengthen their relationship with communities in all parts of Wales.
During their first engagement, Their Royal Highnesses will visit the RNLI Holyhead Lifeboat Station, where they will meet crew, volunteers and some people who have been supported by their local unit.
Holyhead is one of the three oldest lifeboat stations on the Welsh coast and has a remarkable history of bravery, having received 70 awards for gallantry.
Their Royal Highnesses will then take a short walk to the Holyhead Marine and Cafe Bar, where they will meet local people, including representatives of small businesses and organisations, including the Coastguard and Sea Cadets.
In their second engagement, the Prince and Princess of Wales are expected to visit Swansea.
Their Royal Highnesses will visit St Thomas Church, a re-developed church in Swansea which supports people in the local area and across the City and County of Swansea.
Over the last two years the church has been transformed into a thriving community hub and is home to a vast array of services, including:
A foodbank which supports over 200 people per week
Swansea Baby Basics which distributes essential items for vulnerable mothers across the city, such as toiletries and clothes
Facilities for the homeless including food, showers and toilets
A not-for-profit cafe and community training kitchen
A surplus food distribution network which collects food from supermarkets at the end of each day and distributes it from the church to prevent food waste and to help end food poverty
As part of their visit, Their Royal Highnesses will meet those volunteering at the church across different initiatives including Baby Basics and the foodbank. Their Royal Highnesses will also spend some time meeting members of the public gathered outside the church.
The Princess of Wales has previously worked with Baby Banks and the in summer of 2020 brought together 19 British brands and retailers to donate over 10,000 new items to more than 40 baby banks nationwide, operated by Baby Basics, Little Village and AberNecessities.
Her Royal Highness has visited a number of baby banks across the UK, including in London, Sheffield and West Norfolk where she has spent time speaking with families about their experiences of using their local baby bank services, as well as helping unload donations.